The last vise you will ever Need!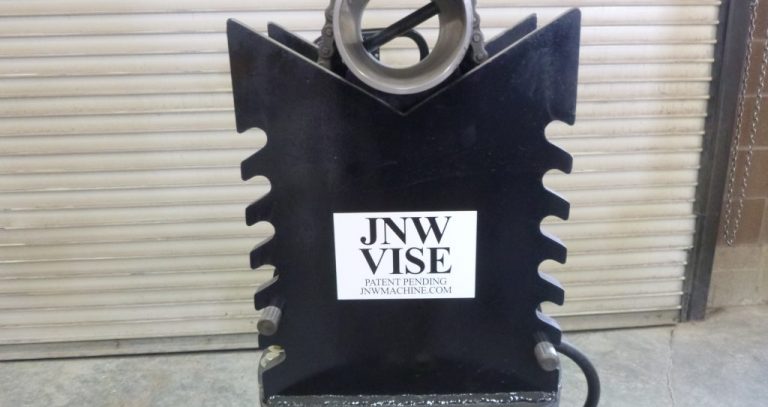 Welcome to the revolutionary JNW Vise
The use of tools is an important step in the evaluation of mankind. Specific tools are used through all industries.
Our first pipe/chain vise to hold cylindrical shapes were the ones you are most likely using now the old reliable pipe/chain vise's.
These early tools are made of perishable materials which in time will catastrophically fail and be replaced with the same devices with the same results.
It's not a lifetime vise…it's a vise for generations.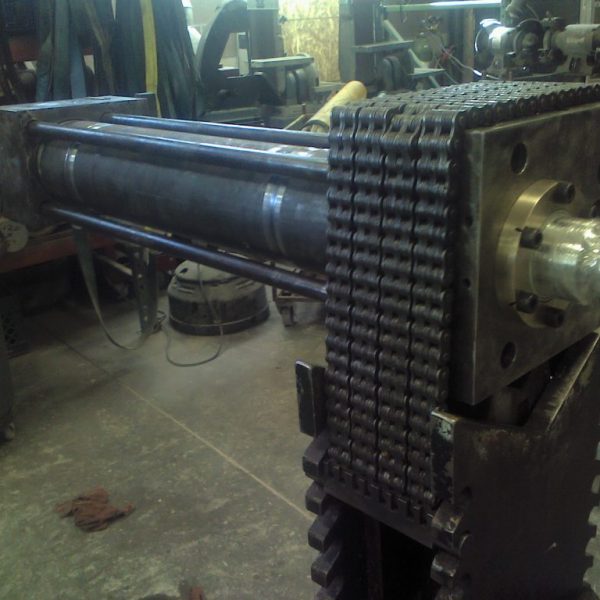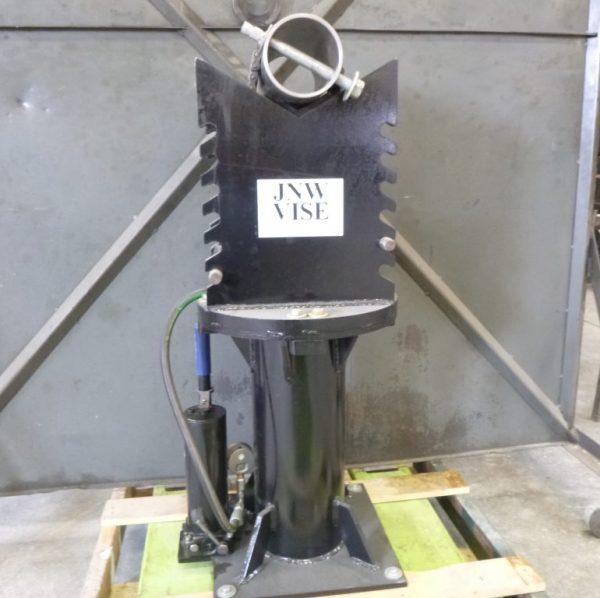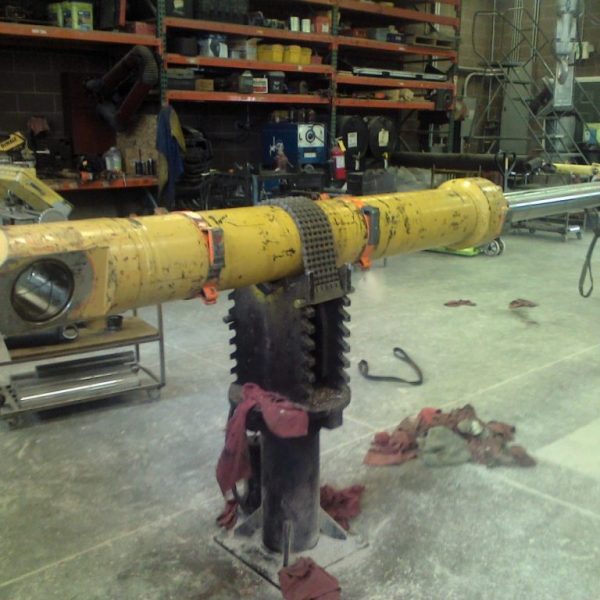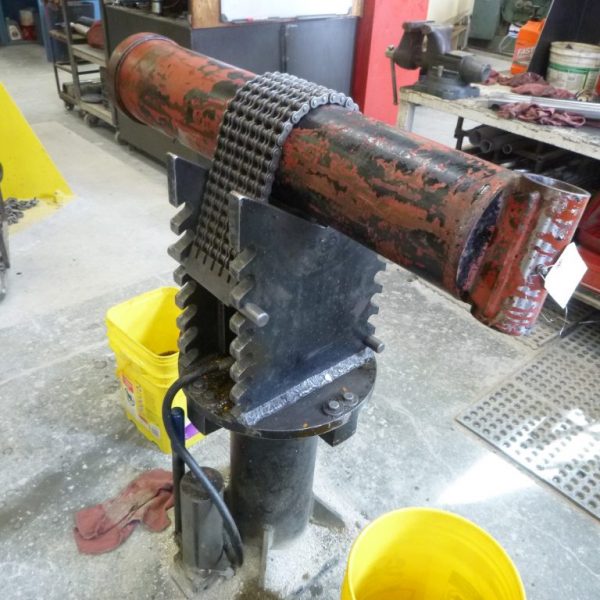 Check out the video below to see the revolutionary JNW Vise in action!
A creative application of principles to design and develop a new type of apparatus
Your new vise will not only save your shop time and clear up precious floor space, but the safety factor is beyond compare for you and your employees.
Use of the revolutionary JNW vise
Extremely easy to use, as was your old pipe/chain vise.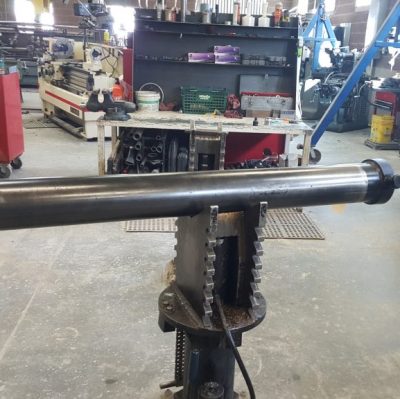 Simply lock the chain retainer in a suitable notch and wrap the chain assembly over the cylinder.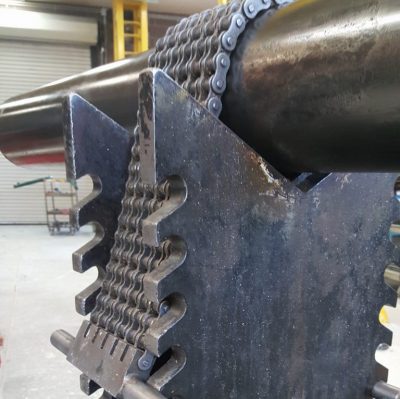 Keep taut so the chain retainer will align with a notch on the opposing side.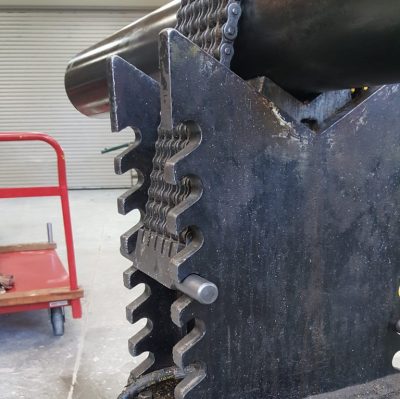 Simply engage the hand pump to apply pressure to the vise until the desired tension is achieved.
JNW vise (patent pending)
The vise is powered by a 2500 PSI 2 stage hand pump that supports a 3-1/2″ bore hydraulic cylinder with a load column of 28,000 lbs. Extensive testing and in-shop use have shown that a 3/16″ wall cylinder can be held securely without over-stressing the cylinder. Holding a thinner wall cylinder will be damaged at full holding pressure. The unique feature of the pressure gauge will allow you to adjust the holding force accordingly.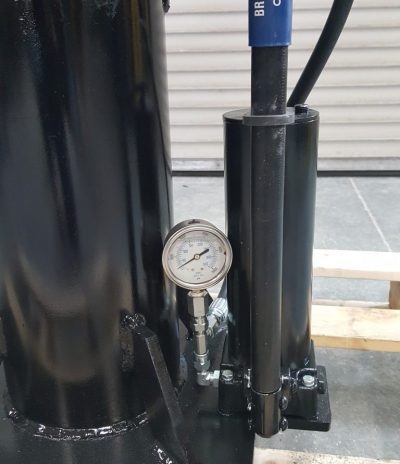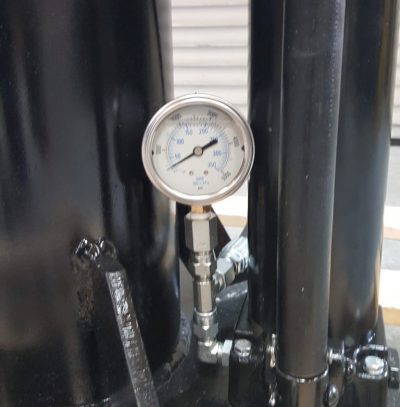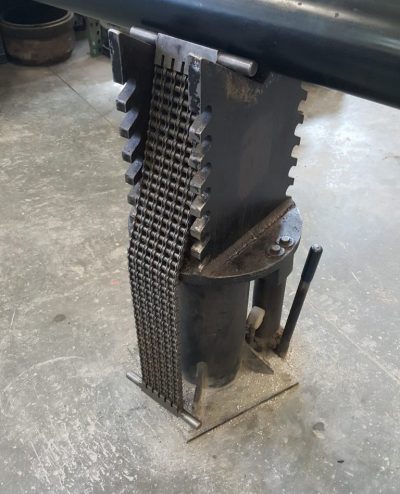 JNW vise (patent pending)
The vise can be used in a multitude of ways that assist your productivity and safety. It can securely hold a variety of different shapes and sizes.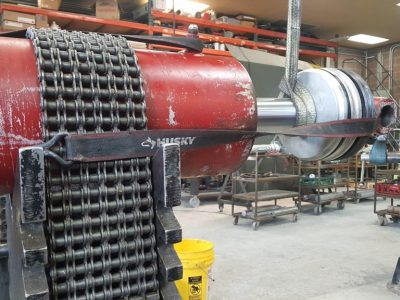 Strap hooked in chain assembly through rod eye.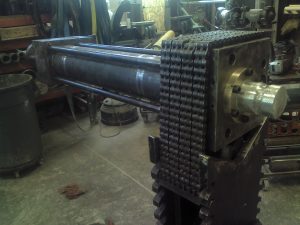 Holding a tie rod cylinder
Holding a groove crane down rigger assembly
Adjustable and versatile
The vise can be indexed at an angle of up to 22 degrees by simply loosening the 8 tie down bolts around the base of the vise, then re-tighten after the appropriate position is achieved. If you want more than 22 degrees of rotation, you will need to purchase a 36, or unbolt the vise from the floor and index at 90 degrees.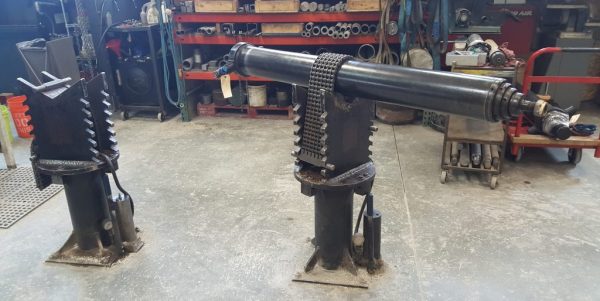 Complete and Scalable
The capacity of the JNW Vise is from 2″-12″ diameter. Material can have round, square, or rectangular shapes. There is no length restriction as long as it is correctly fastened to a suitable footing. We also build a smaller version for service vehicles and a custom version for greater than 12″ cylinders. (A longer chain assembly can be purchased to achieve a few more inches in diameter instead of purchasing a larger vise).
JNW Vise
Contact us to order yours today!
Click the link below or call us directly at 801-773-1065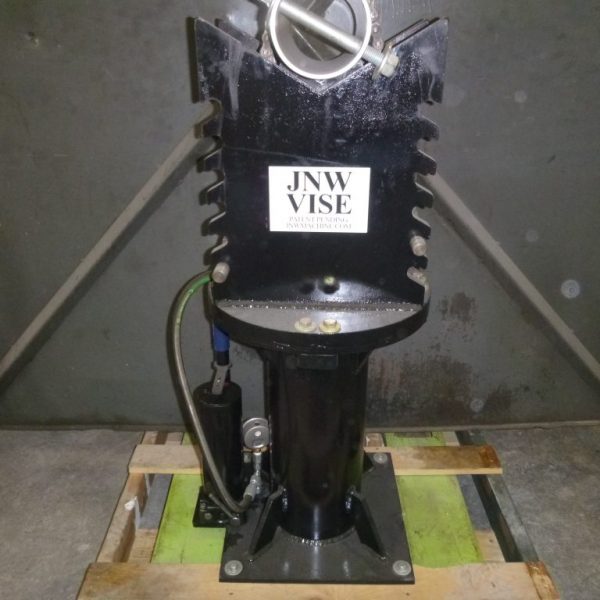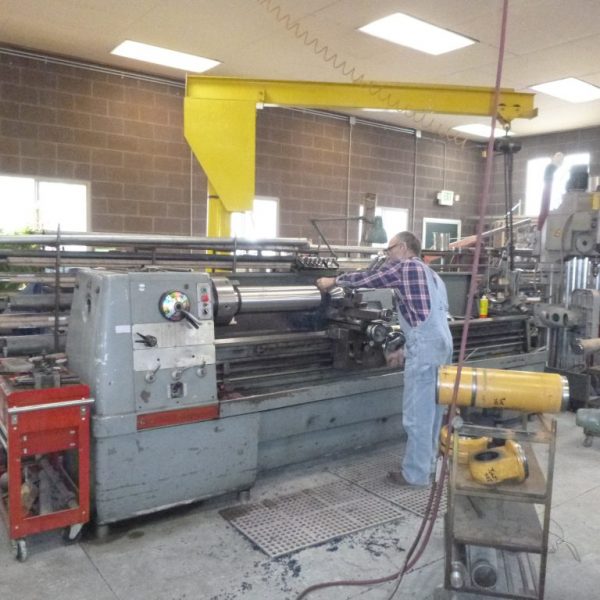 John Francis
Founder
Wallace Francis
We're There for You!
As the areas leading Hydraulic Cylinder Repair Shop, we are proud to offer a multitude of Hydraulic Cylinder Repair and Machining services. Our services are cost-effective, delivered on-time, and designed to improve your bottom line.
In order to best serve you, our customers, we have gathered a team of machinist with decades of experience and knowledge. . Simply give us a call to speak with a member of our knowledgeable team today!